Benefit of Single-leaf Resection for Horizontal Meniscus Tear
February 6, 2023 – MeniscusTears.com
This study was done to determine whether during partial removal of the meniscus for a horizontal tear, there is any advantage to removing only one leaf of the tear versus both leaves.
Knees from sheep cadavers.
After twice the body weight was applied to the knees, the researchers measured parameters including contact area (the area of the knee absorbing the applied weight), mean pressure and peak pressure on the knees.
For tears on the back of the meniscus:
Contact area: Removing only one leaf decreased contact area by 40% compared with knees without tears; removing the second leaf reduced contact area by an additional 15%.
Mean pressure: removing one leaf increased pressure by 24%, and removing the second leaf further increased it by 27%.
Peak pressure: no differences between single- and double-leaf resections.
For tears that spanned the entire meniscus, single-leaf resection reduced contact area by 59%, increased mean pressure by 55%, and increased peak pressure by 19%. There was so significant change in these measurements when the second leaf was also removed.
For restricted horizontal tears, keeping one leaf was useful, while for more extensive tears, sparing one leaf offered no benefit in terms of increasing contact area or decreasing pressure over removal of both leaves.
DON'T
LET SOMEONE


REMOVE YOUR MENISCUS
Save your meniscus to prevent future surgeries and health issues by repairing it with the FDA approved NovoStitch Pro Meniscal Repair System invented by Dr. Saliman.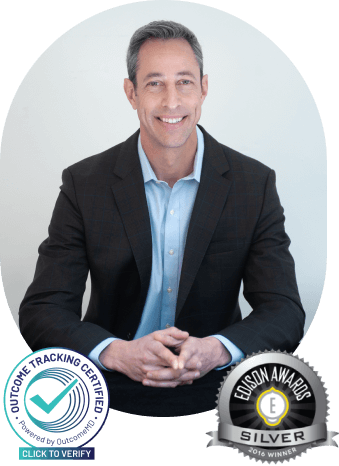 Meet the awarded surgeon and entrepreneur
with the most advanced Meniscal Repair Treatment
Dr. Justin Saliman, a seasoned knee orthopedic surgeon, invented the Edison Award winning "Novo Stitch Pro Meniscal Repair System" to arthroscopically sew back all meniscus tear types – including those previously considered difficult or impossible to sew.
Minimally-invasive, the system involves a "Circumferential Stitching Technique" that has proven superior to traditional meniscus repair techniques. As a result, patients heal pain and dysfunction while preventing arthritis and knee surgical replacement in the long-term.