Meniscectomy and Resultant Articular Cartilage Lesions of the Knee Among Prospective National Football League Players: An Imaging and Performance Analysis
February 6, 2023 – MeniscusTears.com
This study was done to examine both cartilage condition and sport performance of NFL players who had a previous meniscectomy versus players with intact meniscus.
The study included NFL players from 2009-2015: 287 individuals who had a prior meniscectomy, and 287 who had no history of knee surgery.
Each player's medical records were analyzed, for meniscus and cartilage condition. Players who had previously had at least 10% of their meniscus removed were compared with knee-intact players for sports performance measures: draft position, number of games played and started, and how many eligible plays they participated in within the first two NFL seasons.
Of players with a prior meniscectomy, 247 (85%) had lesions on their cartilage; those who had at least 10% of their meniscus volume removed were more likely to have severe lesions than players who still had more than 90% of their meniscus.
For most positions, players with prior meniscectomy performed worse in their seasons than those without prior knee injury.
Players with severe cartilage lesions had significantly worse sports performance when compared with the group with no lesions.
NFL players with previous meniscectomy were more likely to have lesions on their cartilage, and a significant decrease in their performance, than those with an intact meniscus.
DON'T
LET SOMEONE


REMOVE YOUR MENISCUS
Save your meniscus to prevent future surgeries and health issues by repairing it with the FDA approved NovoStitch Pro Meniscal Repair System invented by Dr. Saliman.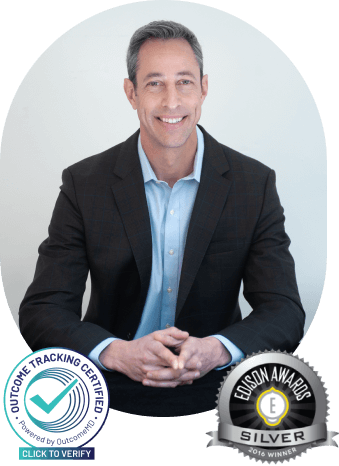 Meet the awarded surgeon and entrepreneur
with the most advanced Meniscal Repair Treatment
Dr. Justin Saliman, a seasoned knee orthopedic surgeon, invented the Edison Award winning "Novo Stitch Pro Meniscal Repair System" to arthroscopically sew back all meniscus tear types – including those previously considered difficult or impossible to sew.
Minimally-invasive, the system involves a "Circumferential Stitching Technique" that has proven superior to traditional meniscus repair techniques. As a result, patients heal pain and dysfunction while preventing arthritis and knee surgical replacement in the long-term.