Have a severely damaged or missing Meniscus?
PROTECT YOUR KNEE

WITH A TRANSPLANT
Replace the meniscus and prevent future arthritis with the most technologically advanced meniscal transplant surgery

Step 1: Have a consultation

Step 2: Have your meniscus repaired​

Step 3: Be active again!​
What is a Meniscus Transplant?
Meniscal transplant surgery involves the replacement of a damaged or missing meniscus in your knee with a meniscus obtained from a deceased donor.
Why might you need a
Meniscus Transplant Surgery?
Meniscal transplant surgery becomes a viable option when a person experiences severe damage or loss of the meniscus in their knee.

The meniscus, two wedge-shaped cartilage pieces in the knee, acts as a shock absorber between the thighbone (femur) and shinbone (tibia), protecting the bones from abnormal rubbing. In cases of significant meniscus damage, traditional removal can lead to persistent knee pain and eventual arthritis due to the lack of cushioning.

Meniscal transplant surgery involves replacing the damaged meniscus with a donated one, preserving joint function and reducing the risk of long-term complications.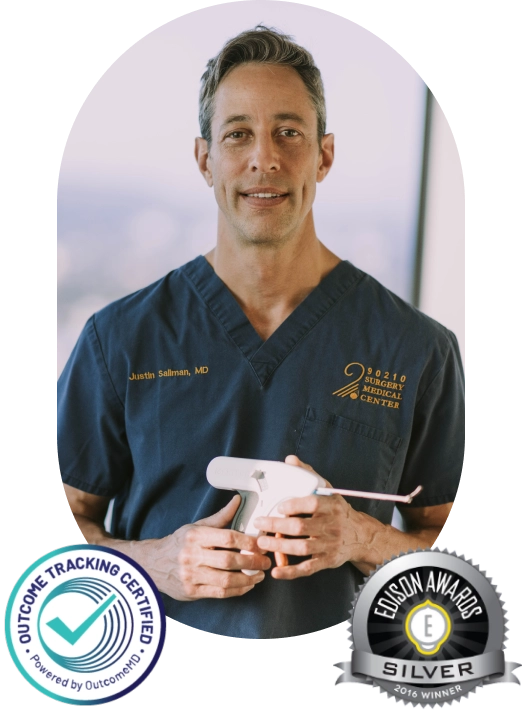 Meet the awarded surgeon and inventor
of the most advanced Meniscal Repair Treatment
Dr. Justin Saliman, a seasoned knee orthopedic surgeon and entrepreneur, invented the Edison Award winning "Novo Stitch Pro Meniscal Repair System."
This unique treatment allows him to arthroscopically sew back all meniscus tear types (including those previously considered difficult or impossible to sew) using a "Circumferential Stitching Technique."
Minimally-invasive, Dr. Saliman's system has proven superior to traditional meniscus repair treatments as patients heal pain and dysfunction while preventing arthritis and knee surgical replacement in the long-term.

We track our patients' results
Dr. Saliman follows all of his patients' journey and outcomes for years after surgery. To do that, he uses an objective Patient-Reported Outcome assessments via a software called OutcomeMD.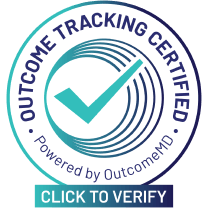 We not just care about saving meniscus.
We care about you.

Have a consultation with Dr. Saliman
Find out if the Circumferential Meniscus Repair System applies to you.

Get the best treatment
Don't settle for "quick fixes" that hurt your knee. Improve now and prevent damages later.

Go back to doing what you love
With a painless, functional knee, you can live limitless again.
Send a message to Justin D. Saliman, MD
If you have any questions, concerns, or comments regarding Dr. Justin Saliman or your knee
condition, please fill out the short contact form below